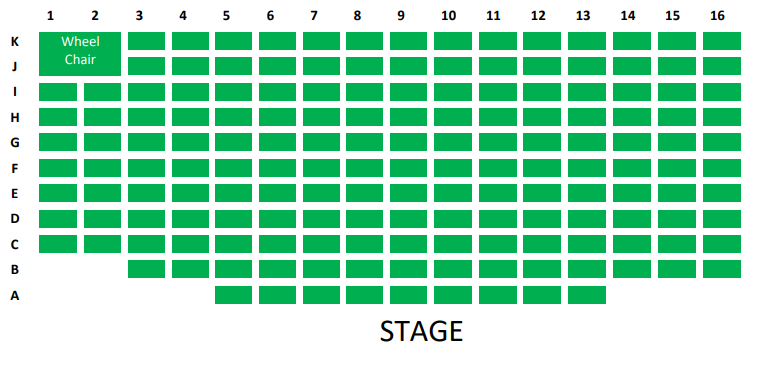 The Box Office opens on the Tuesday 2 weeks before the opening of each production and stays open until the last performance.
Tuesday to Saturday, 10:00 am to 3:00 pm

Sunday Matinees, 12:30 to 2:00 pm

Performance Nights, 6:00 to 7:30 pm
NOTE: The Box Office will be open Monday – Friday from 10 am to 12 noon commencing Wednesday, September 4th until September 24th when regular Box Office hours will resume. During this time, payment must be by credit card, debit card or cheque. There will not be any cash in the Box Office.
Online from our Buy Tickets Page

In person during Box Office Hours

By phone (250-752-3522) and we will return your call.

By email (info@echoplayers.ca) and we will phone you to complete the order.
Just leave your name & phone number.
Do NOT Email us your credit card information.
+ Regular Tickets
Adults: $23.00
Seniors (65 and over): $20.00
Students (With valid ID): $14.00
Groups (10 or more): $19.00 per person
Christmas Play - Children - 12 and under: $10.00
+ Musical Tickets
Adults: $25.00
Seniors (65 and over): $22.00
Students (With valid ID): $15.00
Groups (10 or more): $21.00 per person
Season tickets for our 2019/20 Season are not available for online purchase.
You may order them now, however, by phoning 250-752-3522; our season ticket volunteers check phone messages regularly and will get back to you.
Remember, patrons purchasing season tickets before August 15th will be eligible for our Annual Draw (one night at the Chateau Victoria and a $100 restaurant gift certificate).
Season pass (adults) - 4 plays
$87.00
Season pass (seniors) - 4 plays
$76.00